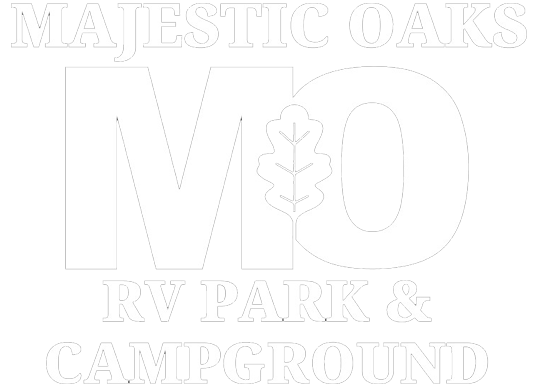 Policy, Rules and Regulations
Cancellation policy:
Outside of 2 weeks from reservation date $25 fee
Within 2 weeks from reservation date $50 fee
Last 48 hours before reservation date NO REFUND
Check-out time is 12-noon. Late check-out available for small fee (based on availability).
Speed limit is 5 mph and is Strictly Enforced.
Pets are welcome! They must be kept on a leash and behaved. Unrulily dogs will be ask to be kept inside or to leave. Please use our dog park area with free Mutt-Mitt bags to pick up after your pet. VICIOUS DOGS WILL NOT BE TOLERATED!
STATE LAW requires all swimmers under age 14 be accompanied by an adult. Swim at your own risk. There is no lifeguard on duty. Children who are still in diapers must wear approved swimdiapers. No street clothing or cutoffs, please. Other pool rules are posted and are strictly enforced. NO SMOKING, NO GLASS or PETS inside fenced pool area.
QUIET HOURS: 11:00pm to 8:00am: Anyone under 18 must be at their campsite at 11:00pm or with an adult. All outside radios and TVs shall be turned off.
Due to high water pressure, we recommend using water regulators to protect your RV. Sold in store.
Discharging of Fireworks or firearms are prohibited.
No person under the age of 14 shall operate a golf cart. MO STATE LAW
Fires are permitted in fire rings only and must not be left unattended. Do not move fire rings or put glass, cans or other trash in them.
Extension cords running from one site to another or through the woods is prohibited.
Please do not throw cigarette butts on ground or in fire rings Please do not wash dishes or clothing in the restrooms.
Enjoy our nature trails; but, for your own protection, please stay on the designated pathways. Hiking is inherently dangerous. Do so at your own risk.
Maximum two cars per site.
We are not responsible for accidents or injury to park guests. We are not responsible for fire, theft, or loss of valuables in or around recreational vehicles. Do not leave trash or debris outside of the dumpster. If it does not fit in the dumpster, it does not get left and you must take it with you. Management reserves the right to refuse service to anyone.